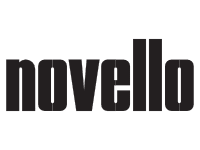 With more than 55 years in the bathroom furniture industry, Novello is recognized for its state-of-the-art production techniques and high-quality designs.
overview
Designed by Stefano Cavazzana, Quari is Novello's homage to its land. A cross-cutting collection, Quari recalls the Veneitian handcrafted traditions of glass-workers, who processed frames in squared shapes named "Quari." By highlighting traditional handcrafted experiences, Quari rediscovers and promotes the relationship between design and craftsmanship, translating to a contemporary solution born from quality and uniqueness.
Quari
Bathroom
See catalog for details
© 2007-2019. Archisesto Inc. All Rights Reserved.
Use of this site signifies your acceptance of archisesto.com |
Terms and Conditions
|
312.212.3680 &nbsp | &nbsp