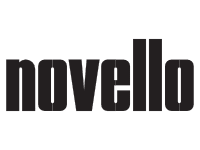 With more than 55 years in the bathroom furniture industry, Novello is recognized for its state-of-the-art production techniques and high-quality designs.
overview
Inspired by the refined taste of Japanese culture, Oblon blends minimalist lines with solutions for modern bathroom requirements. Recalling on the simplicity of the Bentō and the organic form of Raku ceramics, Oblon was created to celebrate the beauty of small things.


A defining characteristic, the wash-basin comprises three parts: basin, ring, and tray. These three elements are stackable, interchangeable, and available in different colors. The simplicity of movement and the many compositions available allow Oblon to become a personalized bathroom with an attractively modest aesthetic.
Oblon
Bathroom
See catalog for details
© 2007-2019. Archisesto Inc. All Rights Reserved.
Use of this site signifies your acceptance of archisesto.com |
Terms and Conditions
|
312.212.3680 &nbsp | &nbsp