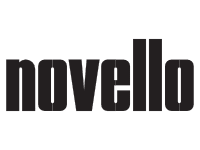 With more than 55 years in the bathroom furniture industry, Novello is recognized for its state-of-the-art production techniques and high-quality designs.
overview
Designed by Gian Vittorio Plazzogona to accommodate large living spaces, Libera+ is a multifaceted collection that allows for freedom in composition and expression. With its simple lines and symmetric shapes, Libera+ is characterized by its storage units, which are available in several finishes and equipped with push-pull opening. As an alternative, cabinets are available with an integrated handle. Additionally, columns can be combined with the Libera+ composition that become functional spaces with a personalized touch.
Libera+
Bathroom
See catalog for details
---
Picked for you
---
More by Ditre Italia
© 2007-2019. Archisesto Inc. All Rights Reserved.
Use of this site signifies your acceptance of archisesto.com |
Terms and Conditions
|
312.212.3680 &nbsp | &nbsp