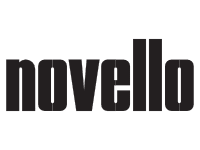 With more than 55 years in the bathroom furniture industry, Novello is recognized for its state-of-the-art production techniques and high-quality designs.
overview
The Drop collection by Novello is a laundry system built for washing, drying, ironing, and storing laundry items. Designed with modular elements of a lasting quality, Drop creates a space that meets the needs of everyday life. As bathrooms, laundry, and storage spaces can often take place in multifunctional spaces, Drop is designed for versatility, creating rooms that are informal, original, and conveniently discreet.
Drop
Bathroom
See catalog for details
---
Picked for you
---
More by Ditre Italia
© 2007-2019. Archisesto Inc. All Rights Reserved.
Use of this site signifies your acceptance of archisesto.com |
Terms and Conditions
|
312.212.3680 &nbsp | &nbsp